Using custom domains with any email service provider
iCloud, HEY, Gmail, ProtonMail, Outlook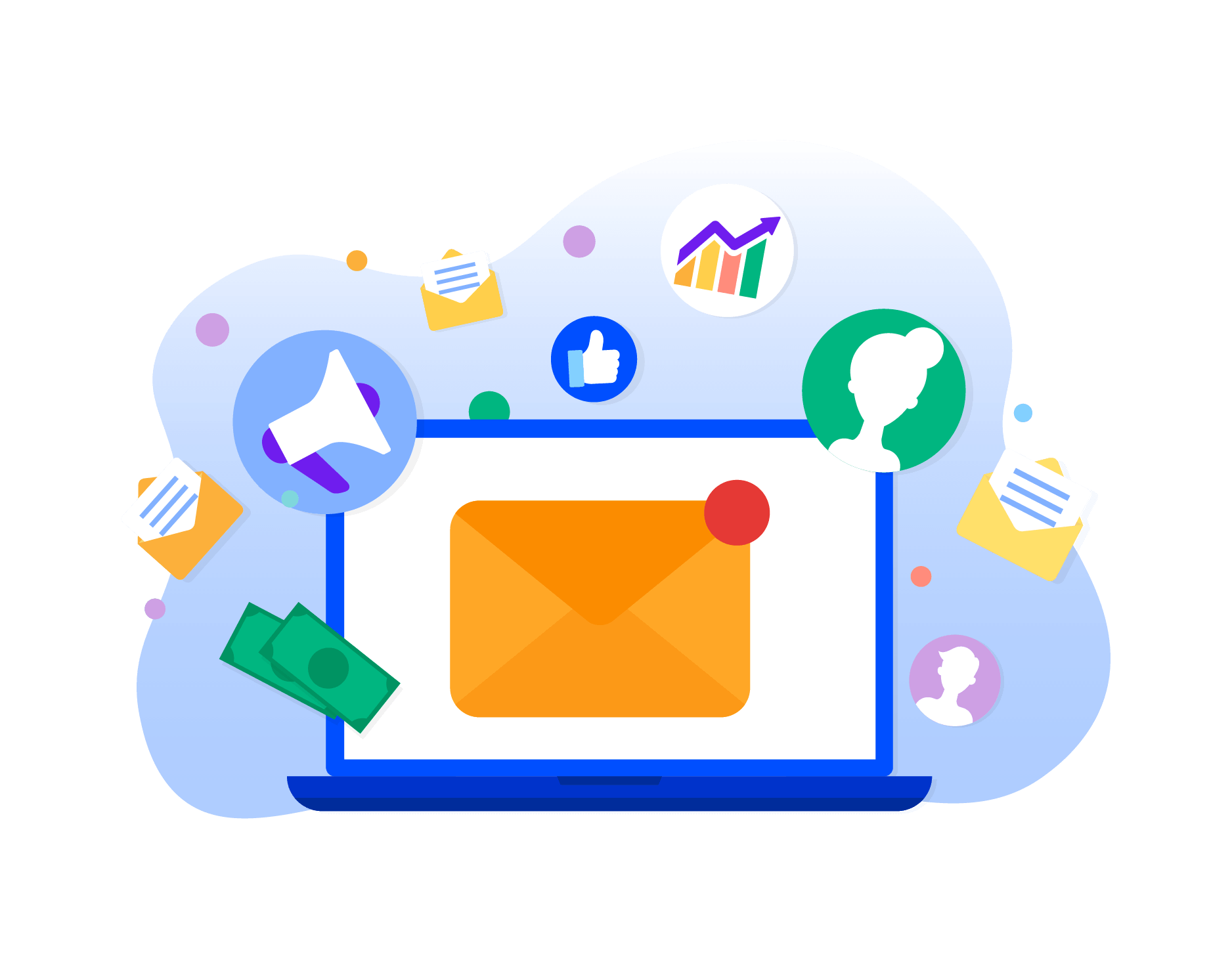 Until a few years ago, I was content with using my @gmail.com and @outlook.com email addresses. However, I have since acquired a few domains (such as merecivilian.com) which I used with an email service provider (Fastmail). It amazes me even in 2021, email service providers charge extra to use multiple domains, and, in most cases, email service providers do not support custom domains (iCloud Mail and HEY for You is a good example of this).
The following email service providers do not support custom domains:
iCloud
Gmail
Outlook
HEY for You
ProtonMail (free)
The following email service providers only support one custom domain:
Outlook (Microsoft 365)
Hey for Work
The following email service providers support multiple custom domains:
Fastmail (up to 600)
Google Workspace
ProtonMail (up to 10)
Runbox (up to 25)
Note: None of the above support sharing multiple domains across multiple service providers, therefore a family of four requires four different accounts with one service provider. Getting everyone to agree on one service provider is an impossible feat (at least for my family). Surprisedly, I have yet to find an email provider that provides a family plan.
---
My requirements:
support multiple domains
support multiple accounts per domain
allow any user to use their service of choice (my efforts to bring my family to use Fastmail failed because they are so accustomed to Gmail and Outlook)
Years ago, I got surname.TLD and was eager for the rest of the family to use this address, going forward. There are five of us and each person gets [email protected] Years later, I am the only one using [email protected] and everyone else has continued to use what they were using before, either Outlook or Gmail. I discovered that my family gladly used what they had been using for over 10 years. Sure, I could have set up a Google Suite account for each family member (costing $250 a year for email) but that means two out of the five who are Outlook users must switch to Google for their email. A domain can only be hosted with one email provider.
Note: I completely accept that even with a perfect solution, my family may still continue using their old email address and that's completely fine by me. From my perspective, I want to give my family the best potential opportunity to move their email address to @surname.TLD.
Fortunately, I found a solution where no family member must change their service provider and can use a custom domain for their email. I discovered SimpleLogin, and it only costs USD30 a year for the entire family.
---
What is SimpleLogin?
SimpleLogin is advertised as the most advanced email alias solution with the goal of protecting your real email address. However, for my use, SimpleLogin merely is an intermediary which forwards emails to selected email addresses and replies are routed through SimpleLogin.
SimpleLogin features:
100% Open Source
Hosted in EU and can also be self-hosted
Platform-agnostic
Unlimited custom domain support
Receive and send emails: maximum email size: 25mb
catch-all support
PGP support (optional)
Privacy focused: no advertising and no tracking and SimpleLogin does not store your emails
Generous pricing: USD30 a year
How I use SimpleLogin for my family with multiple custom domains?
This is best illustrated with an example. Assume my custom domain is MereCivilian.com (which it is) and the following are my family member's email addresses:
Using SimpleLogin, I provide each of the above their email address (mailbox), namely Leia would get [email protected] SimpleLogin refers to [email protected] as an Alias email address and forwards it to her real email address, which being [email protected] All emails that are sent to [email protected] are automatically forwarded (in real time) to [email protected] Leia, then can reply to the email using [email protected] and the sender will receive a response from [email protected] The sender does not know that the email was sent from Leia's HEY account (pretty cool huh). This is the beauty and simplicity of SimpleLogin. In this setup, note, Leia is not making any changes to how she uses her HEY account. Leia can freely give out her new email address ([email protected]) and manage it through her existing HEY account. In the future, if I acquire mere.com, I can set up Leia with [email protected] and now Leia has two email addresses that are being forwarded to her HEY account.
I am using HEY as an example only. SimpleLogin works with almost any email service. I have tested with iCloud, Gmail, ProtonMail and Outlook with no issues.
SimpleLogin has been managing my domain, merecivilian.com for over two months now and I am incredibly pleased with how it is working. With that said, I have also set my family members up through SimpleLogin and so far; the feedback is positive. Currently, I have set up over fifteen email addresses across three custom domains under one SimpleLogin account for a fixed cost of USD30 a year for the entire family.
Over fifty businesses use SimpleLogin for a complete email solution. SimpleLogin also uses their service for managing their email needs, which I find reassuring.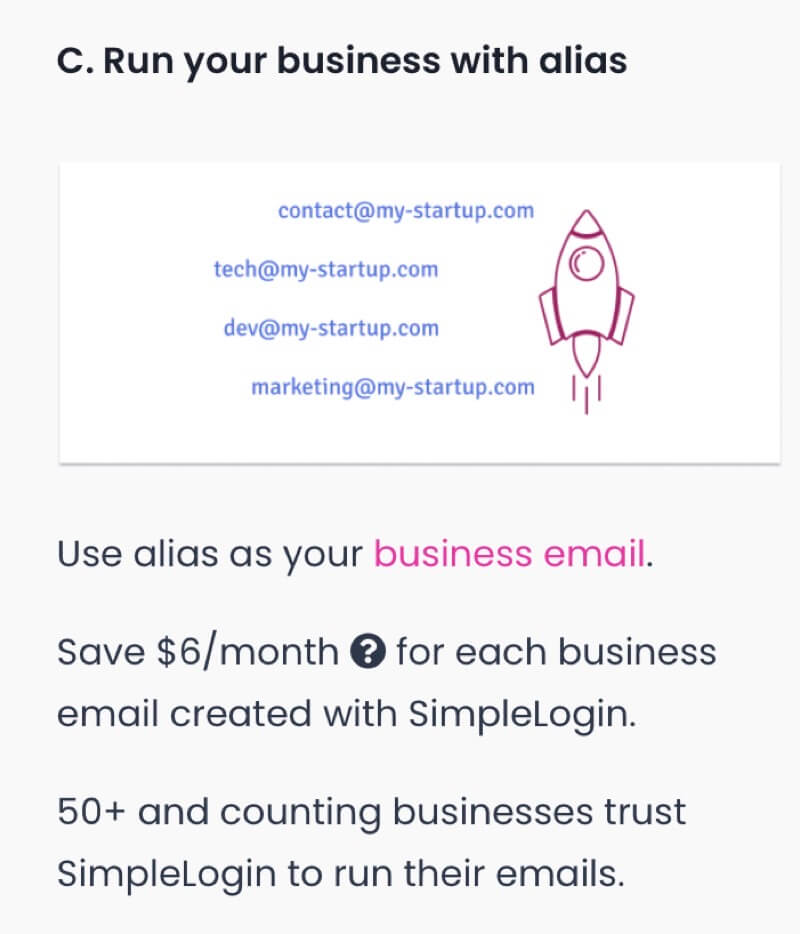 How to reply to email?
You can reply directly from your email client of choice. Just click on the "reply" button, the reply will be routed via SimpleLogin and SimpleLogin will make it coming from your alias (your custom domain email address).
_
Technically, the From header in your email is replaced by a special alias dynamically generated for each sender. When you reply, your reply is actually sent to this special alias and SimpleLogin will relay the reply back to the sender, making sure the email is sent from your alias. All information about your personal email address is removed during that process. _
When you reply to an email, the compose window will quote the message that you are replying to, thus revealing the dynamically generated address for the sender, as shown below: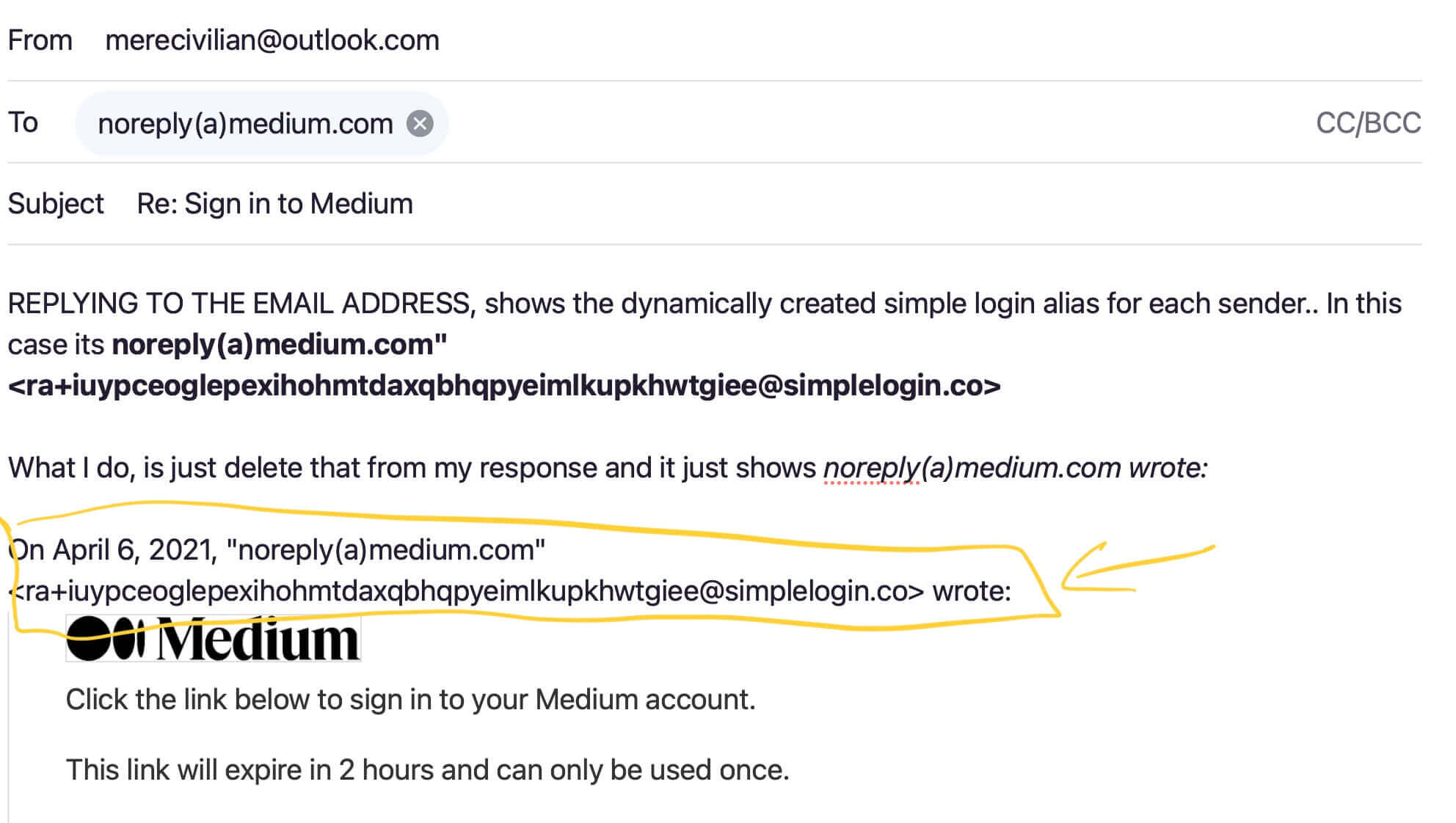 I simply delete it, and problem solved. In saying that, my family members have been replying as it is and is a non-issue for them.
---
How to send emails?
Replying emails is straightforward. However, sending a new email requires a little effort. Think about how replies work, and you realise you need a special email address to send emails to the person you are emailing. SimpleLogin allows this through their reverse-alias feature:
A reverse-alias is a special alias that allows you to send email from your alias. A reverse-alias is created for each alias you want to send email from and each contact you want to send email to. When you send an email to a reverse-alias from your personal email, the email will be sent from your alias to the contact.
The kind folks over at SimpleLogin created a video to explain how reverse-alias works:
Allow me to demonstrate through an example; assume Yoda wants to email [email protected] from [email protected] (the alias) through [email protected] (personal email) and Yoda has never previously emailed [email protected]
What does Yoda do?
Go to https://app.SimpleLogin.io/dashboard/ or SimpleLogin's iOS/Android app.
Click send email under the [email protected] alias:

Type in the email address of the person you are emailing and click create reverse-alias: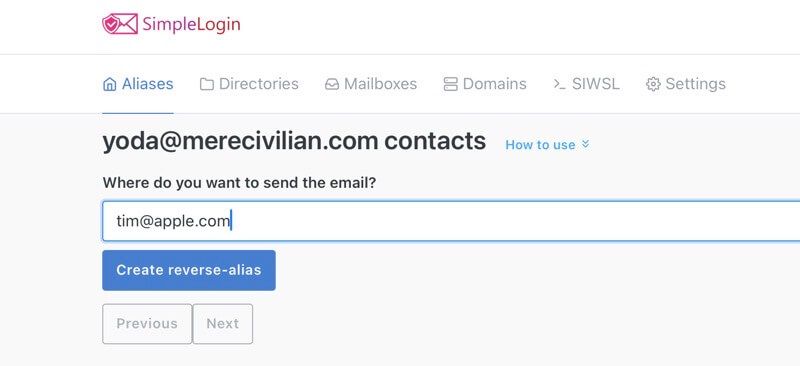 Click Copy reverse-aliasand paste it in the to: field of your compose window, you may also want to save it as a contact, so you know this email address belongs to [email protected]:


The compose window will look something like this: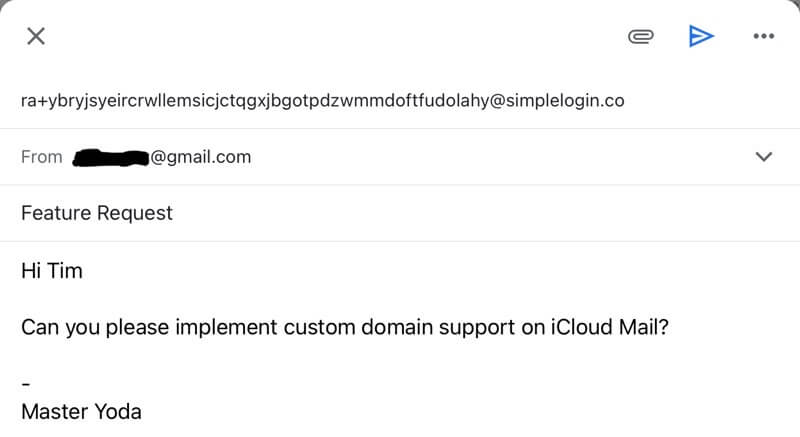 When Tim receives this email from Yoda, he will see:
To: [email protected]
From: [email protected]
Subject: Feature Request
I fully accept that this isn't the easiest way to email. If you regularly email people who have never emailed you before, this may be cumbersome and a deal-breaker. For me and for my family, this has been a non-issue. Email appears to be mainly a one-way communication and on rare occasions we need to email a new contact from our custom domain email address, this method has worked well.
---
Other benefits for Families
If you are familiar with 1Password for Families, you will know you can set up shared vaults that members of the family can access for shared passwords (such as Netflix). It occurred to me that if as a family we can have access to shared passwords, perhaps there is a way to have use a shared email addresses. Taking Netflix as an example, I set up in SimpleLogin [email protected] and updated my Netflix account with this new email address and all emails from Netflix are routed to a few family members who use Netflix. For any email address created in SimpleLogin, the account holder gets to decide which mailboxes the emails will be forwarded to.
I also created [email protected] and any holidays/travels we book for the family, we use this email address. This way, regardless of who is making family travel arrangements, everyone in the family gets the email. Saves me a ton of time forwarding emails and also everyone knows the details of the booking. This entire process is configurable and I as the Primary SimpleLogin account holder decides where the emails are routed. This approach has already proved useful. Our airline change their departure time and instantly every family member was informed, which worked out well because I have notifications turned off and only check my emails twice a day.
There are household bills that I have set up to be forwarded to my wife and me. This includes the water bill, electricity, etc. This is one way of keeping the family aware of what is going on by sharing things like water bill, so they are aware how much that is costing. Ask your family members whether they know the cost of water usage for the family. Remarkably, how clueless people are of things that they do not manage.
---
SimpleLogin Privacy and Security
I value my privacy and security, especially for email, because there are many services today that rely on email for authentication.
SimpleLogin's privacy policy is straightforward and easy to understand and the following extracts are relevant:
SimpleLogin does not store your emails.
SimpleLogin does not keep permanent IP logs. Logs older than 7 days are deleted.
Analytics: We use Plausible, an open-source and privacy-aware web statistics service.
Account activity: Due to limitations of the SMTP protocol, we have access to the following email metadata: sender and recipient email addresses, the IP address incoming messages originated from, message subject, and message sent and received times.
I am comfortable with SimpleLogin's privacy policy, and I am not the only one, PrivacyTools.io also recommends SimpleLogin. Only you can decide for yourself. I attempted explaining to my family members, but they said, if it's good enough for me, it's good enough for them.
SimpleLogin - Security
SimpleLogin has a dedicated page where they explain how they keep data safely and securely.
Relevant for me:
encrypted at rest and backed up everyday. Backups older than 7 days are deleted
File storage is based on S3 which is used to store user profile pictures and temporary bounced emails. The bounced emails are deleted after 7 days.
Please, also refer to SimpleLogin's Hardenize Public report.
In addition, SimpleLogin supports 2FA with TOTP and/or WebAuthn (FIDO) which I have set up for my account. This is an easy decision and every service should support 2FA authentication.
---
SimpleLogin: email alias solution
As stated at the beginning of this post, SimpleLogin advertises itself as an alias email solution where your actual email address is hidden. SimpleLogin encourages users to create a separate email address for each website they visit, thereby protecting user privacy and defending against spams, phishing, and data breach.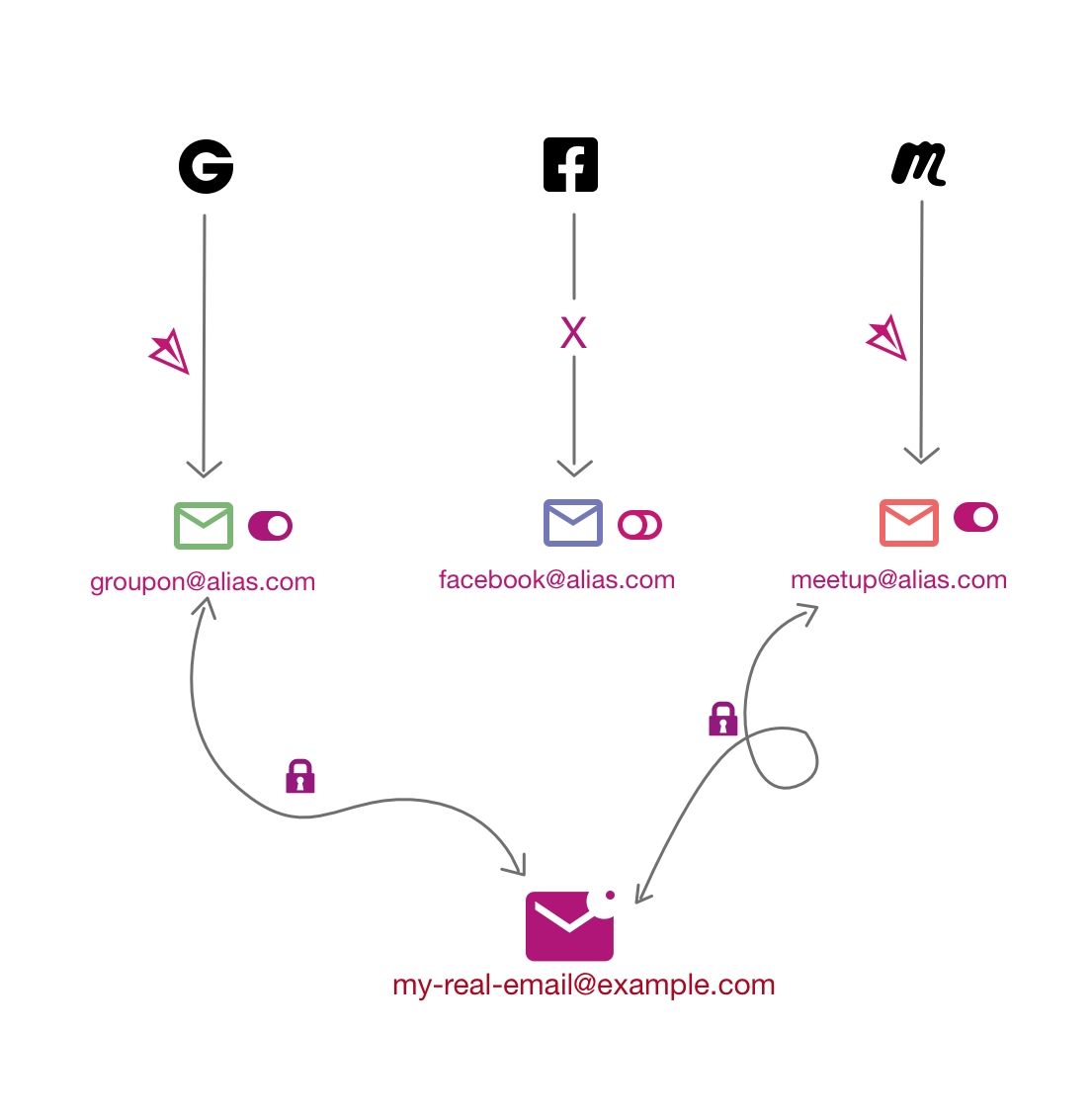 Frankly, having a separate email address for every service seemed cumbersome at first. SimpleLogin makes this process a breeze. I recently created a separate Medium.com account using a SimpleLogin alias, and after fulfilling my purpose, I basically turned it off and no emails have come through. I smile when I see how many emails from Medium.com are blocked since I turned it off:

For websites, I am not familiar with, going forward, I will use an alias email address instead of my personal email address.
SimpleLogin also supports sub-domains. What I mean by this is that you can setup e.merecivilian.com as a domain in SimpleLogin and the alias would be anything@e.merecivilian.com. This way, you can continue to use your main custom domain with another provider and your sub-domain with SimpleLogin.
Conclusion
SimpleLogin is a delightful service, and I am super impressed by what it can do. The more I use SimpleLogin, the more uses I find of this wonderful service.
Through this blogpost, I have highlighted how I use SimpleLogin in a family setting and also highlighted potential drawbacks which you must consider when evaluating SimpleLogin.
In my humble view, SimpleLogin is so good and innovative that one cannot ignore it.
---
DID YOU FIND THIS POST HELPFUL?
Please consider sharing it with your network!
If this article has sparked some ideas, or you want to discuss it, please email me at [email protected] or contact me on Twitter @MereCivilian.
If you would like to support my work, you can make a one-time contribution here.