2022 My Software Toolkit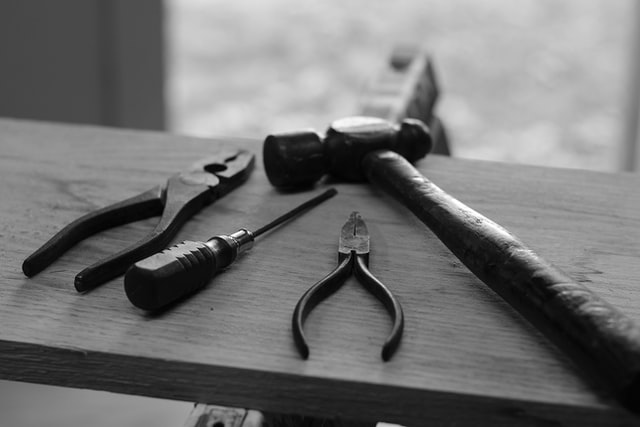 I am always curious about what apps others are using and, most importantly, why they are using them. I find it interesting. I rarely end up switching over, mainly because what works for others generally does not work for me simply because we all have varying use cases.
My 2022 toolkit is the same as my 2021 and 2020 software toolkit.
Task Management: Things 3
No other task manager is as delightful to use as this one. It is pretty 😍 but equally feature-rich, providing a consistent user experience across iOS and macOS. It's also very cool that I can use the entire app on the iPad without touching the display and only using the magic keyboard. This is one of my Forever Five apps.
Calendar: Fantastical
I have been using a calendar for ions, and as far as I can recall, Fantastical has been my calendar app of choice. I must confess when Fantastical switched to a subscription service; I searched for a replacement. However, I am so used to Fantastical that nothing else comes close. I made my peace with that and subscribed to the annual plan. I eagerly await what Flexibits has in store for us in 2022. What I find somewhat amusing is that I am not even a heavy calendar user; I do not have many appointments/meetings. However, I very much enjoy using Fantastical.
Email Client: HEY
This is relatively new compared to others on the list. I have been using HEY on a semi-regular basis since 2020. However, for most of 2021, HEY is where all my emails land. I am using HEY as an email client rather than an email service. I do not use my @hey.com email address, nor is my custom domain hosted with HEY. Why HEY?.. Because HEY is the Rolex of Email. However, HEY has significant shortcomings, and I have a partial solution (I will write about it someday) to overcome those in the short term. HEY is less than two years old, and therefore I am willing to be patient because its unique features are useful to me in its current form.
Note-Taking: Apple Notes
2021 has been the year of note-taking apps; Roam Research, Craft, Obsidian. I have poked around with those but quickly reverted to Apple Notes. These apps are great, but I have no need for them and the complexity they bring. It is easy to have the mindset that one needs to use these apps because everyone else appears to be using them, but if you don't need them, you are essentially wasting time adopting a system that doesn't benefit you. Apple Notes strikes an outstanding balance between features and simplicity, and for this reason, it has been my note-taking app of choice for at least the last four years (my Evernote days are long gone. I fondly recall the green elephant mascot). The recent addition of QUICK NOTES has made Apple Notes even more sticky. Sharing notes with family is seamless, and everyone with an iPhone has Apple Notes. Influencing family members to install new apps is an uphill battle.
Underlying Theme: All the above apps provide a consistent user experience and feature set across iOS and macOS. This is important to me.
---
Notion
Frankly, when I signed up for Notion in 2018, I was convinced this app would not survive. It seemed like an app without vision, trying to do everything yet succeeding in none. I was dead wrong. Over the years, my use and the level of frustration (predominately of the iOS app) of Notion has grown. I am not a power user and use none of the advanced features such as linked databases or have a fancy dashboard trying to organise my entire life in Notion. That is not me. Perhaps its easier to list what are some of my uses cases:
Track my digital subscriptions, investments, who owes me what, credit card due dates
A list of favourite red wines with pictures
Things 3 Attachments: I upload files to Notion and link them to Things as a workaround for Things 3's lack of attachment support.
Research for future investments
MereCivilian Stuff: changelog to the website, images, logo etc.
Readwise backup
Communication Log: each time I talk to my insurance provider, banks etc., I write a log of my interaction. Notion makes this process very easy: typing @today converts to today's date.
---
What does your software toolkit look like? Feel free to reach out to me at [email protected]
Wishing everyone a productive and delightful 2022