Samsung Z Flip3: Best Pocketable Large Phone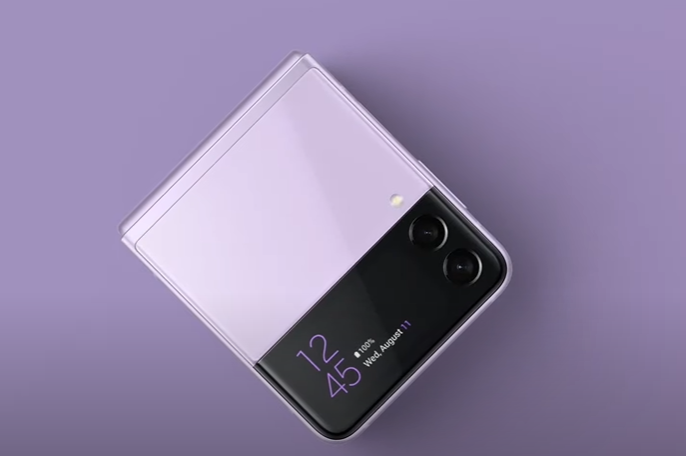 I purchased the Flip3 during the Black Friday sales from Costco. The device has intrigued me since its launch in August 2021. In the android world, new phones hit the market every week. In the Apple world, a new phone is released once a year. However, phones have become dull over the last few years, the same old slab of glass. The Flip3 is different, and different is good.
This is Samsung's third iteration of the Flip lineup, and their design expertise and premium feel are evident from the first touch. The colours are also fun. I got the Flip3 in lavender. Based on Samsung advertising, lavender is the preferred colour for females, but I can certainly rock it.
My thoughts (briefly):
I really, really, really enjoyed this form factor where the phone is comfortable in my pocket and converts to a beautiful large display when using it. Yes, it requires two hands to open the Flip3, but this added friction makes the use of the phone more intentional 👍
Surprisingly, the built quality is pretty good 👍
The front display provides valuable updates such as messages and other alerts. In addition, it includes media controls, weather, step counts, starting a timer and also operates the camera with the phone closed. Strangely, I used my Apple Watch far less since the front display provides a lot of helpful information in a larger beautiful display 👍
Quick pressing of the power button opens the camera 👍
The phone can be propped up to use as a tripod on a table to take photos. I used it for a WhatsApp video call 👍
Due to the flip design, the large display is always protected 👍
USB C charging is bliss 👍
---
The photos taken from the Flip3 are NOT GREAT 👎, videos are terrible 👎
I do not like what Samsung does to Android OS 👎
Many many apps come preinstalled, including Facebook 👎 and the Microsoft suite of apps 👎
Battery life is meh 👎
The phone is super slippery, slides off the table 👎 (I used it case-less)
---
Ultimately, I returned the Flip3. I eagerly await a flip design phone from Apple because my biggest gripe with the Flip3 is the same gripe I have with the Google Pixel 6. Both phones do not run on iOS. Had I not been so deep into the Apple ecosystem, I could switch to Android. However, I was looking for a second work phone , which means I am on iOS and Android. This did not work well for me.