AirPods Max - Nuance in Sound
Are the AirPods Max better for me than my AirPods?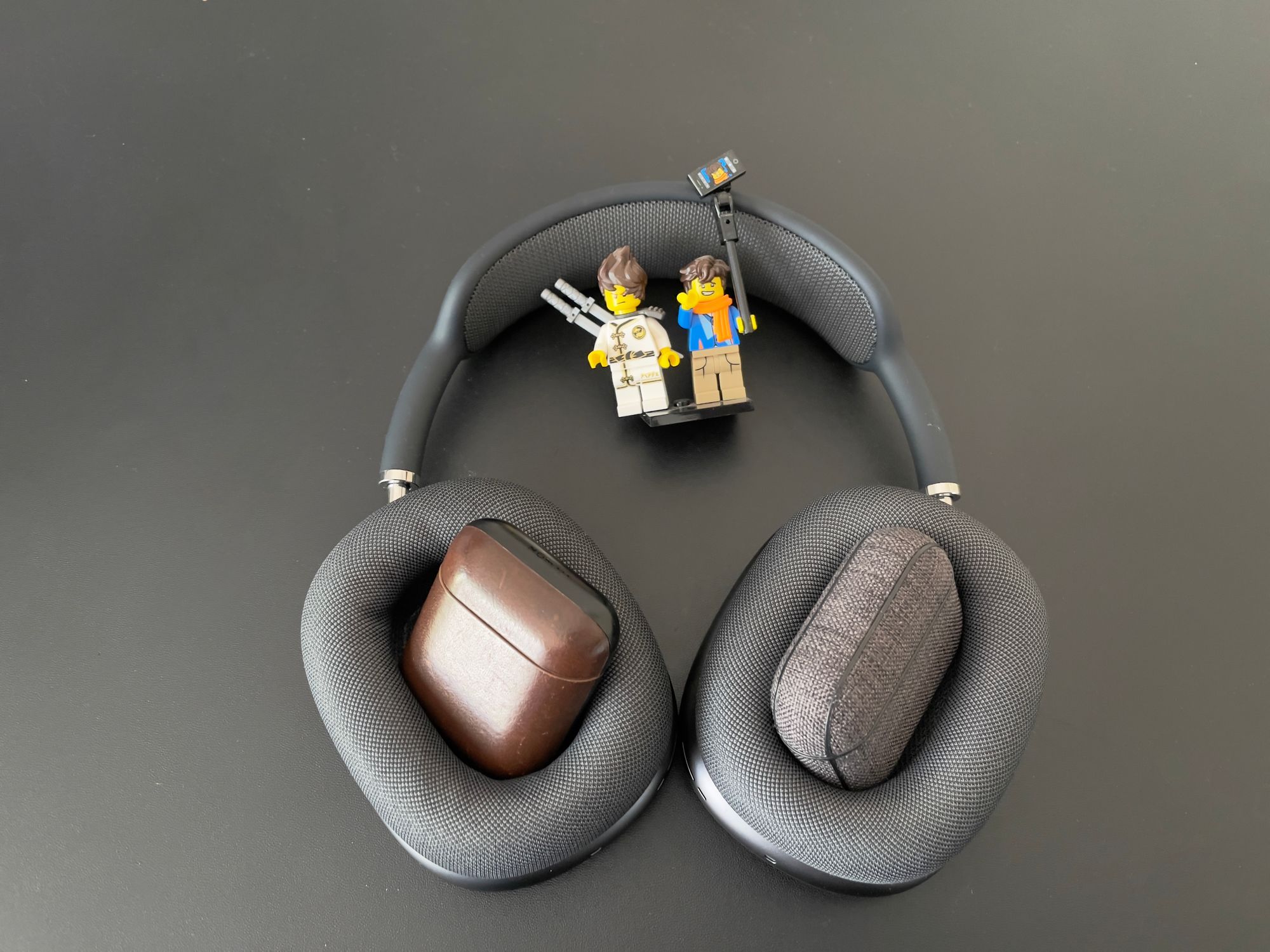 oh boy oh boy........I have been using the AirPods Max for hours daily for the last 7 days.
AirPods Max's largest competitor is the Apple AirPods
Context
Firstly, these are my thoughts based on my use case. I am not an audiophile (although most reviewers are saying this lol) and I certainly do not have the ears to identify the nuance in sound. For example, both the AirPods 2 and AirPods Pro almost sound the same to my ears. I must say, I find the AirPods 2 more comfortable than my AirPods Pro because the AirPods seat in the ear as opposed to the AirPods Pro are inside the ear.
Experience
The only reason, I purchased the AirPods Max is because, before these headphones, I had yet to find a pair where my ears do not get hot within 30 minutes of use. I was hoping, these would be the same and as such, I do not have to consider whether I would pay $550 for these. Well, both fortunately and unfortunately, my ears did not get hot even after hours of use. This was a Christmas miracle. Finally, headphones exist that are made for my ears. Prior to these, I had tested all the Bose and Beats noise-cancelling headphones without success. The Sony headphones do not come with a customer friendly returns policy, so I haven't tested them. I think, AirPods Max are different because unlike all the other headphones, the cups are NOT made of leather.
For me, comfort is most important and as my wallet takes a sigh of relief, my AirPods are still the most comfortable means of personal music/podcast listening. Even though, the AirPods Max is the most comfortable headphones I have tried, they are distant second to my AirPods in terms of comfort and the sound quality on the AirPods is acceptable to me.
AirPods Max are the best in class:
Noise Cancellation
Music listening
Transparency
Design and build quality
Only headphones I know that stand on their own two cups. Now that's cool.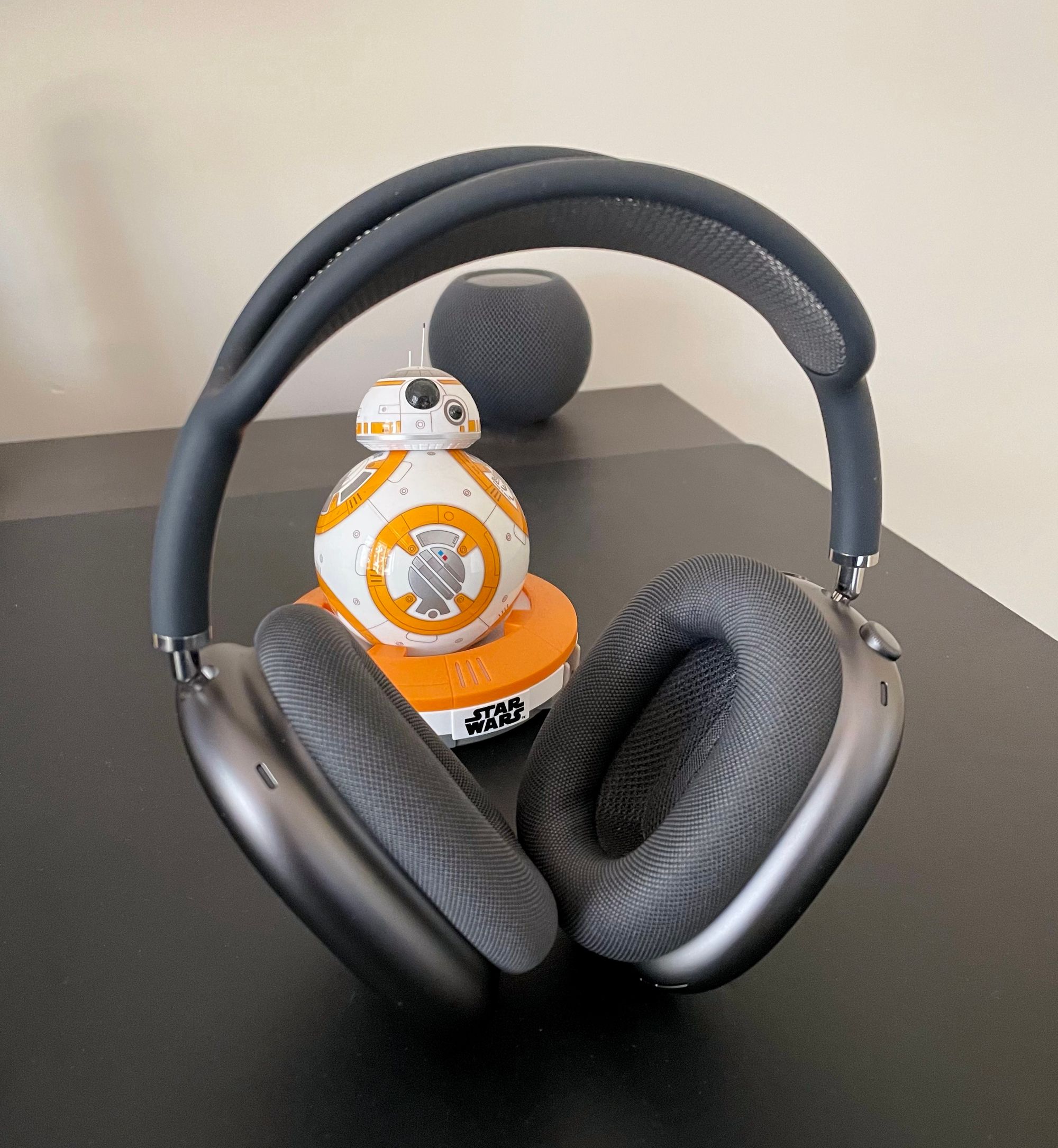 The following are where the AirPods Max fall short:
comfort is not as good as AirPods
Noise cancellation is so good that I struggle to hear my wife calling within my home. I find the noise cancelling is so good that I am lost in silence and am completely unaware of things happening in the house. My home is already quiet so there is no need for noise cancelling. Turning it off was the only option and that works well enough.
Pronounced pressurization effect
Portability
Lighting charging (and no wireless charging)
The joke of a case. My AirPods case charges my AirPods as well.
Because of the cost and the canopy headband, I cannot help but baby this thing all the time - it's like a big baby
I am so accustomed to the convenience the AirPods provide that the AirPods Max seem cumbersome for my use case.
Spatial audio : this is a pointless feature. There is no way I am watching The Mandalorian on my iPhone or iPad to use this feature. Bring it on the Apple TV than I will reconsider.
Sound Quality: regardless of the hype, these are Bluetooth headphones and as such the same Bluetooth limitations are applicable here. Nonetheless, these are the best sounding Bluetooth headphones I have heard. The credit for this goes to the two H1 chips and Apple's sound processing. Your ears may hear things that I do not, so my view is just as subjective as any other reviewer's view on this.
To summarise, all this year, I worked from home and I do not see this changing in 2021. Therefore, I do not need noise cancelling and frankly prefer my AirPods because they are more comfortable. Would I prefer these for when I sit down for quality music listening - You bet I would. Well, in practice, when this is the case, I usually listen to music on my 5.1 Sonos surround sound with my wife and family.
I do not have space for the AirPods Max in my life and as such, these are going back.  AirPods were life changing for me, these are not.
Pricing
If I were using it all day like my AirPods, I would have kept them but it would still bug me that they are priced almost 50% above their closest competition and more than 100% above the AirPods Pro. Regardless of what anyone says, I refuse to believe that these are 50% better than the Bose. But that's the Apple premium tax. However, I sense these are priced like the HomePods and will also be significantly discounted in the coming 12 to 18 months.
I understand folks supporting Apple and providing an argument as to why shouldn't Apple charge a premium if they're providing a premium product. And I agree, Why shouldn't they? Apple can charge whatever they want, but if I find that it's not premium enough for me, than it's ultimately my decision to make. Furthermore, Apple at times has incorrectly priced their products. HomePod is a perfect example, as evident by the significant discounts regularly available on the HomePod. These significant discounts of RRP is not seen in other Apple products.
Recommendation
Sound is subjective and listening to sound is also subjective. Therefore, what sounds amazing to you, may sound meh to me. I suggest taking advantage of Apple's excellent returns policy and give it a try to DECIDE for YOURSELF. Then, when these are on sale, you can grab them from any retailer if these fit your use case.
I am human after all and very sensitive to a good bargain so this may end up as an impulse buy in the future. Very unlikely but stranger things have occurred.