Apple denied my iPad Pro battery replacement
is Apple being dishonest?
My 2018 12.9 iPad Pro is old. In technology years, it's super old. However, it's my favourite iPad and despite many new versions that Apple has since released, I have not been tempted to replace it.
My only issue with this particular iPad is unsurprisingly its battery life. Makes perfect sense. I have used this iPad every day literally for years. In recent months, I could tell it's not lasting as long. It's dying within 2 to 3 hours of moderate use.
Unlike iPhones, there is no native way of checking the battery health on the iPad. This obviously is an oversight on Apple's part but I am considering this as a deliberate choice Apple made. Allow me to explain.
I firstly did an iPad battery Test using CoconutBattery and iMazing. Both these apps require the iPad to be directly connected to my MacBook via USB C. The results are: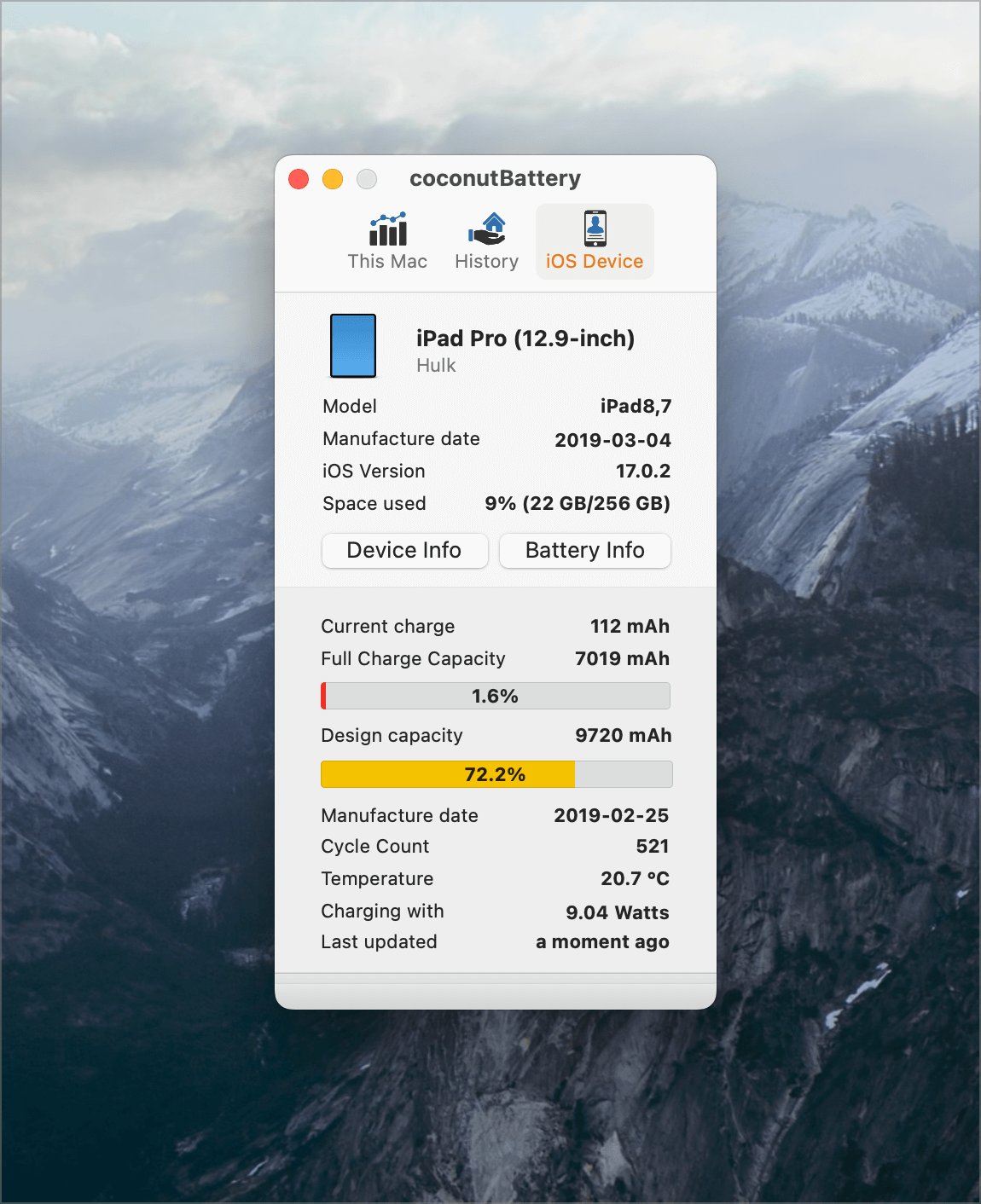 According to CoconutBattery, my iPad battery health is at 72.2% and iMazing reported it at 73%. Not exactly the same, but I'd argue, it's pretty much the same. Please note, according to CoconutBattery, I am using 9% of my iPad storage and that is incorrect. I am actually using approximately 75% of my storage.
With this added information, I booked an appointment at my local Apple Store, expecting to pay a few hundred dollars for a battery replacement.
The Apple Store representative conducted an iPad diagnostic and said that Apple will not be replacing the battery. According to their tests, the battery health is 85%. The battery health needs to be less than 80% for Apple to consider replacing it. At first, I thought, why does that matter, I am paying for a battery replacement anyway but, those are the rules. The issue here is that both Mac apps are reporting my battery health as degraded and well under 80%.
A few days later, I called Apple and asked to conduct a diagnostic over the phone and the results were the same, 85% battery health.
Therefore, I feel a bit cheated by Apple. Obviously either both third party apps are wrong or Apple's diagnostic is wrong.
So, I am left with the 2018 iPad Pro waiting for the battery to further degrade so Apple can replace it. I can tell you, this experience has not encouraged me to consider upgrading, anyway.
🤷‍♂️