A bit of context is necessary. The beta game is not for me. My iPhone is vital for my job and my life. Therefore, I tend not to have beta software running on my primary device. Mind you, lately, even final versions of Apple software gives beta like feeling. Let's not go down that road.
For the last few days, I have been unwell. With winter concludes, I have caught a common cold. The combination of the blocked and runny nose was frustrating me to no end. Add to that, I was super bored. This led me to install the iOS beta. Generally, when I am bored, I would seek refuge with my PS5. However, this common cold has impacted my decision-making logic. Anyway, I installed the iOS beta 16. The process was relatively straightforward; before I knew it, my iPhone 13 was running iOS 16.
Unfortunately, the iOS 16 beta was not a solution to boredom. After setting up the Lock Screen for a few minutes, I didn't know what else to explore. I figured, indeed there is more, which led me to the Apple iOS 16 Preview webpage. Firstly, I wish Apple worked on its first-party apps throughout the year. I have no idea why we have to wait for an iOS upgrade for the Apple mail/Reminders/Home app to get updated. Secondly, I still did not find anything interesting.
The updates to photo sharing and iMessage are welcomed, but it's not something that's interesting or exciting. I plan to use photo-sharing to share images of my son with my wife. Currently, we are using Google Photos for sharing pictures. The HOME app is looking good and is a pleasure to use. So much nicer.
Back to the Lock Screen: iOS users have been trained to give our lock screen as little attention as possible for a decade. After FACE ID became mainstream, I barely noticed what my lock screen looks like. Perhaps, that's about to change. Glanceable information on the lock screen is a feature Android has enjoyed for years, and 2022 is when iOS users get the same privileges.
Glanceable information was huge when the Apple Watch came out years ago, but these days, I rock a plain watch face with a small weather complication from Willy Weather. The notifications and media controls moving to the bottom of the screen are super helpful and incredibly dope. The media album art is also taking centre stage with a massive image. I dig this a lot.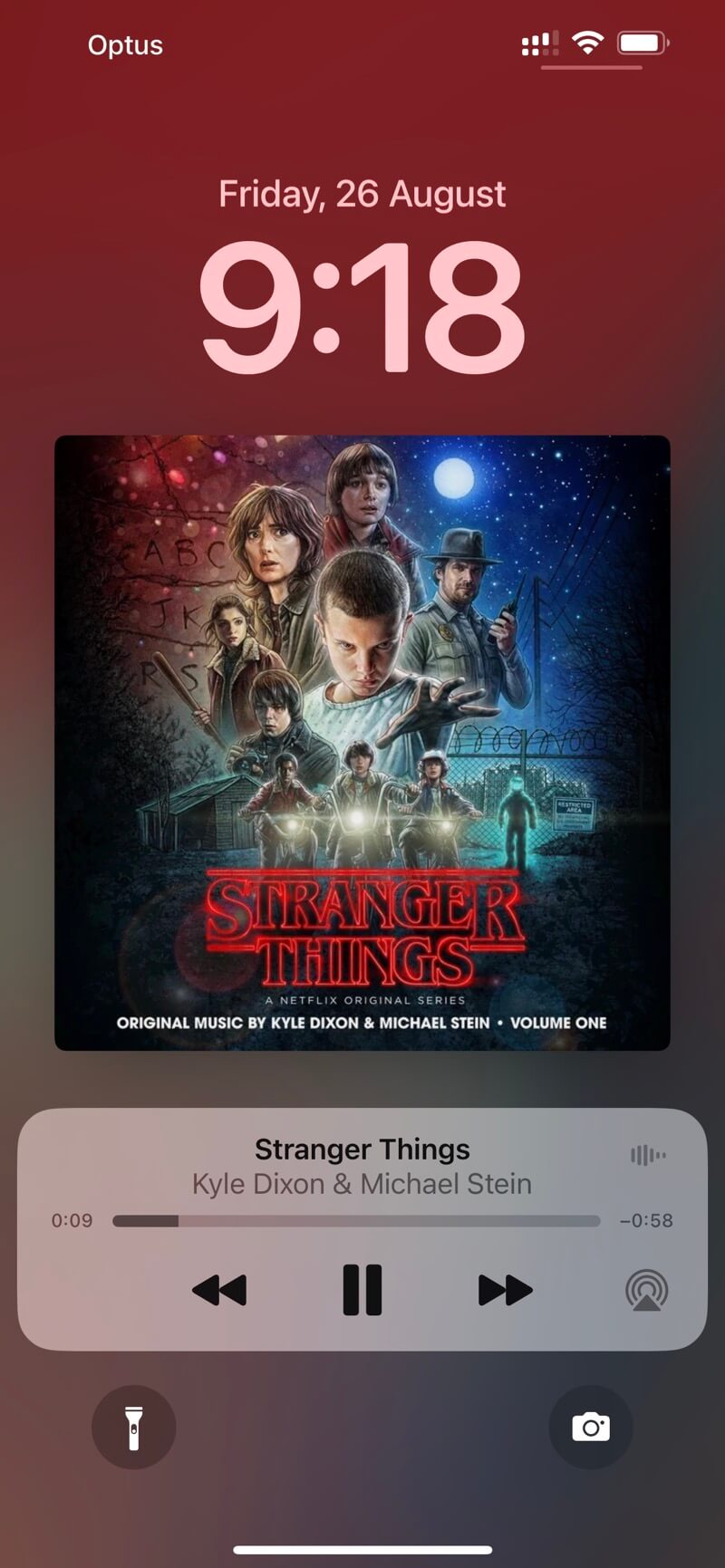 Side note: the Stranger Things soundtrack is still pretty awesome. It is interesting that the lock screen does not show the app icon of the app that is playing media. I prefer it. I rather not see the Spotify icon.
---
There are numerous minor improvements that, in time, I will appreciate. But right now, iOS 16 has been underwhelming. iOS is a mature operating system, so it makes sense that the days of huge software updates are long gone. I had a brief look at the Android side of things. Recently, Android 13 was released, and the story is very much the same. Many minor improvements and polishing to the overall OS. Interestingly, Android has implemented a lot of privacy-related features. This trend is welcome.
The bottom line is that the iOS 16 beta is nothing to be excited about and did not cure my boredom. However, hopefully, the lack of significant features means Apple spent this time ironing out issues and making iOS stable and secure. It is undoubtedly not the iOS upgrade I want, but hopefully, it's the iOS update we need.
There was a time, perhaps 5 years ago, when my idea of fun was installing the recent iOS beta. Living life on the edge… Those were fun times. My advice to those going through that now is to make the most of it.
I should have just spent the time gaming, but that has its issues.
Do you find, at different phases in your life, your care, and interest in technology vary significantly?