Apple Magic Keyboard to Keychron K1
My experience on moving from Apple Magic Keyboard to Keychron K1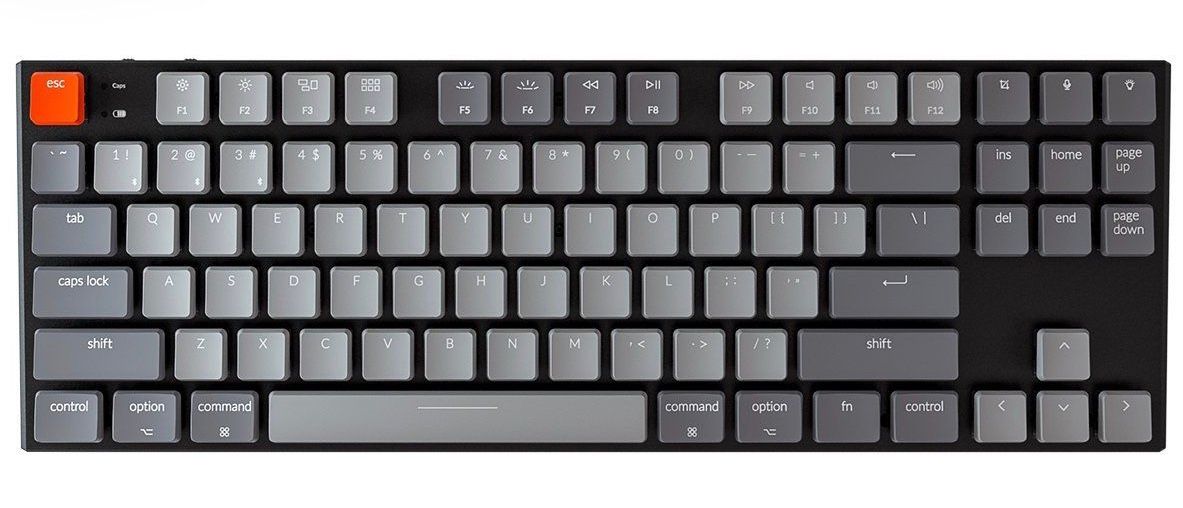 Since I can remember (4 years plus), I have been using a magic keyboard from Apple. My hands and my brain are familiar with it and it works like a charm. It's been so long that I do not recall why I even bought that keyboard. I still have zero complains.
I have been working from home since March, and I am bored. Therefore, I have been browsing Reddit more often than usual which led me to the Mechanical Keyboards subreddit. My initial impression was this is a window into a world of people with too much time into their hands who are sharing their commentary on something as dull as a keyboard. For crying out loud, it's a dam keyboard. It's unclear how and when, but I am now one of those people. I am one of those that is passionate about mechanical keyboards. Full disclosure, before introducing myself to this reddit, I couldn't care less and did even know what makes mechanical keyboards interesting.
It's so refreshing to discover a new topic or a new passion. It's fun and intriguing.
This led to an awfully long journey into looking at diverse types of keyboards and most of them come with a price tag that I was not comfortable spending. This COVID-19 pandemic has limited my spending to necessary purchases only (thank god, I pre-ordered my weather station before the pandemic)
Every tech YouTuber appeared to be in love with the Keychron K2 and every video I saw of that keyboard, I couldn't help but think, it's so high (considering I use the Apple magic keyboard), their wrists must be in pain all the time. These guys clearly do not type a lot in their day-to-day lives, or their wrists are super strong and flexible.
Browsing the Keychron website, I discovered Keychron K1 which was marketed as a low-profile keyboard and was on available for preorder. Keychron does not do a good job in explaining what is different in v4 compared to the previous versions. This is when the Keychron subreddit came to my rescue (Yes, they have their own subreddit and yes, I hang out there a lot too).
The Keychron K1 was low profile, supported Apple devices and was priced right. So, I purchased my first ever mechanical keyboard.
---
What did I buy?
I bought Keychron K1 Wireless Mechanical Keyboard (Version 4) 87-key / White Backlight Aluminium Body / Gateron Low Profile Red — Cost less than $100 included shipping and taxes.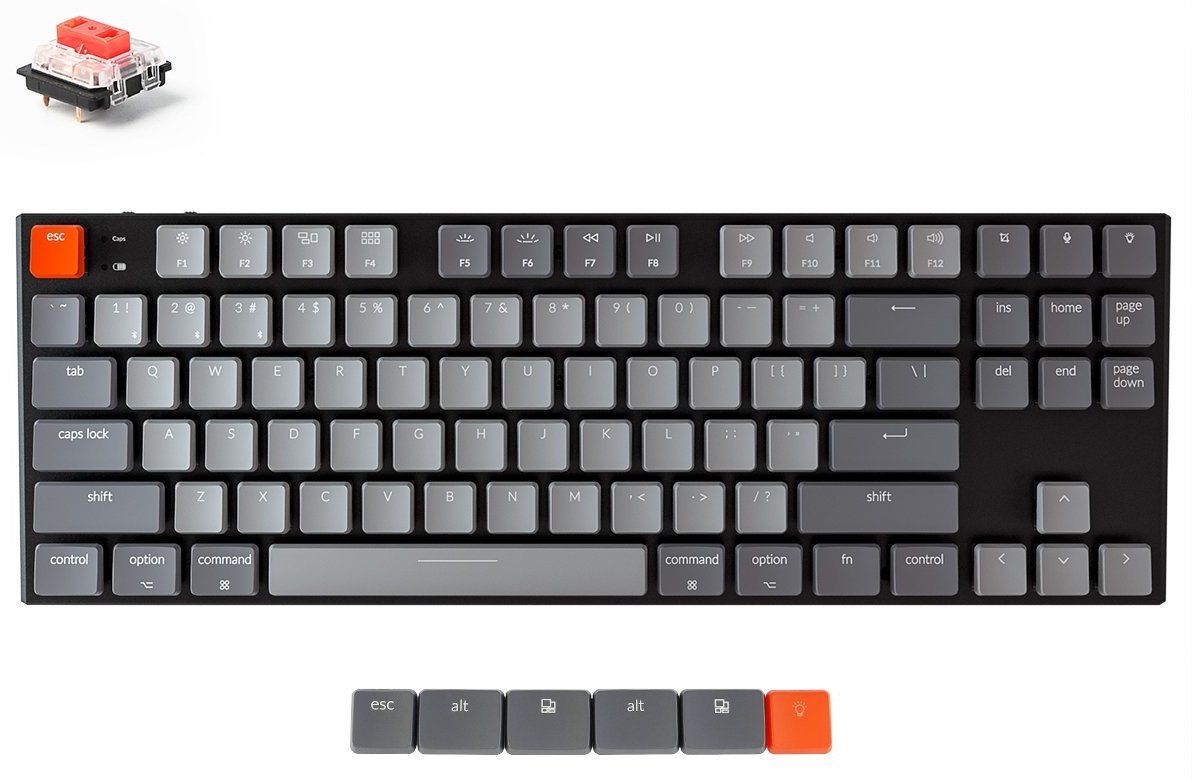 This is the lowest profile (height) version they had, and I bought the quietest one. At the time, I didn't care about the sound, but I ordered the quietest one because when I am back at work, a loud clicky keyboard will not be appreciated by my colleagues.
Initial practical thoughts (first week)
1 month later
---
Another somewhat strange benefit: since I am working from home, I have been on the phone a lot more and sometimes (many) colleagues are calling just for a chat. Some of them have complained to me that the sounds from the keyboard is annoying. In a subtle way, I hint that I have work to do by typing whilst talking to them. I cannot tell you how well this works. On the other hand, there are times when I am on a phone hook-up and I cannot be typing away as others will know. For this exact reason, I also keep the magic keyboard handy which I take out, so I can carry on typing while participating in a phone hook-up etc.
TLDR
Keychron K1 is an excellent keyboard, joy to use 😍 and looks fantastic. If I lost it today, I would buy another one in a heartbeat.
Go grab one (not an affiliate link)
Meanwhile, lust over the pictures taken by an expert photographer (me - @MereCivilian):