My vault of memories has a new gatekeeper!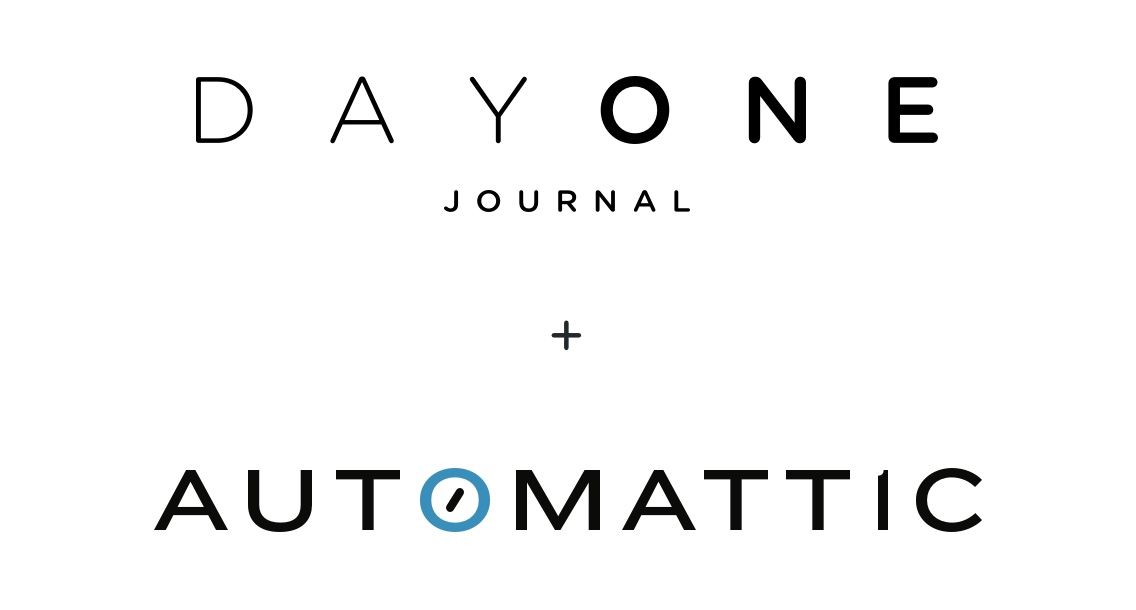 Today, an email from Day One was waiting in my inbox. I quickly read through it with concern. After all, Day One has been my trusted and safe place for my memories, thoughts, and feelings since 2013.
What happened?
Day One has been an indie app since its humble beginnings, 10 years ago. This ends today. Automattic has acquired Day One, along with its development team.
Paul Mayne, the founder and CEO of Day One, stated in a blogpost that he will continue to be at the helm of Day One along with the same development team. This is comforting, but, this wasn't enough for me.
I had to learn more about the new owners of Day One! I do not know a lot about Automatic and this bothered me.
If FaceBook had acquired Day One, I would be looking for alternatives.
Automattic
This is a private company which appears to be a Berkshire Hathaway of internet businesses.
The Automattic portfolio consists of: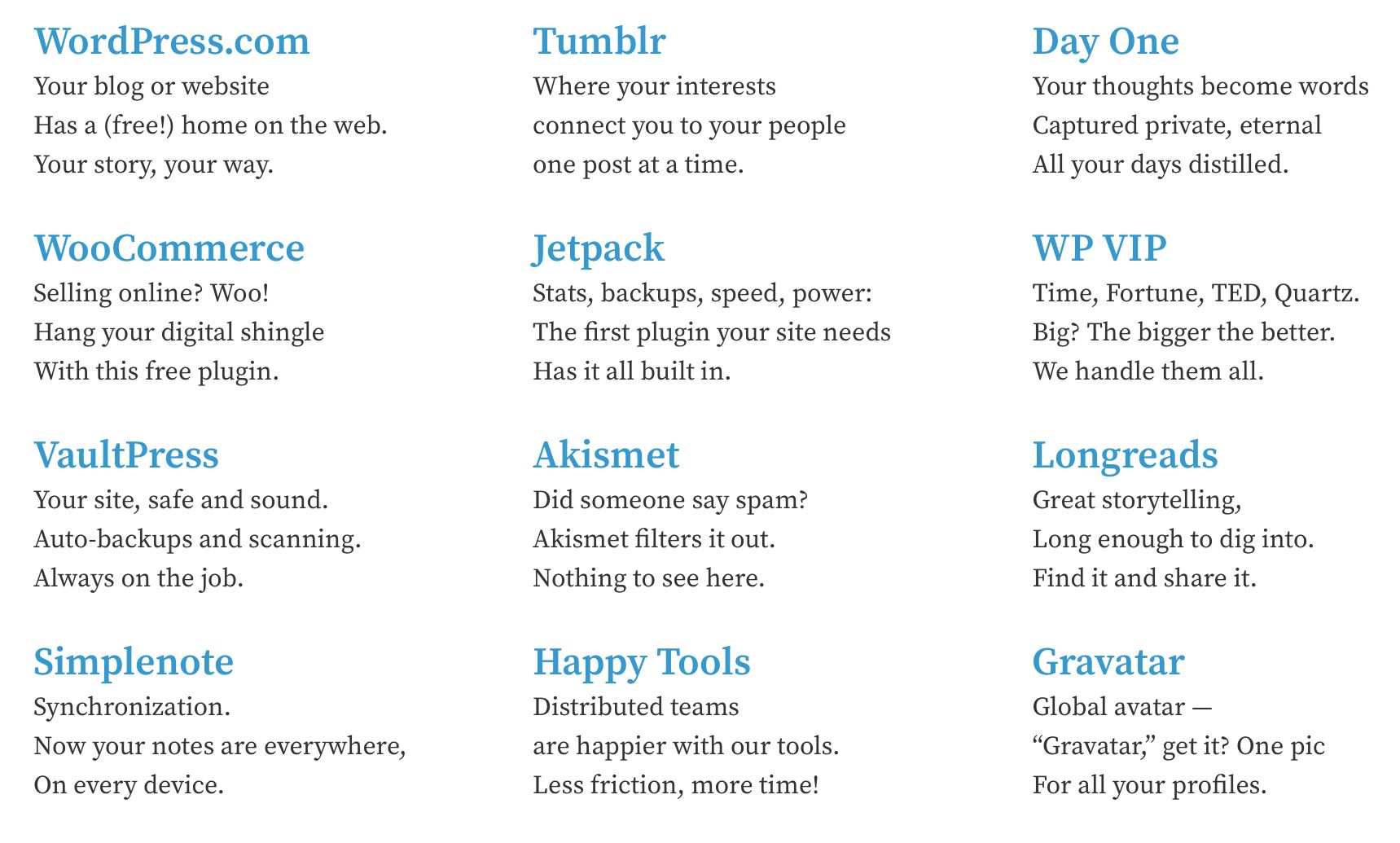 Firstly, I am amazed by the collection of small internet businesses that fall under the Automattic umbrella. I, personally, have only used Simplenote and LongReads. Back in my days when I used to carry an android phone, I used Simplenote as my notes app. It's a free multi-platform notes app. Its feature set as only grown over the years and to be honest, it's wildly underrated.
What is remarkable is that Automattic is also the owner of Wordpress.com.
Wordless powers 40% of the internet and Automattic also contributes to open-source projects — WordPress.org. I gather, this is the Automattic's money machine 💰💰💰.
Honestly, so far, it appears to me that Automattic is a good profitable successful company.
What we do not know about Automattic?
Yes, we know Automattic is a private company founded and led by Matt Mullenweg Other than that, there is not much known about the ownership structure of Automattic and the financial performance. Based on the assets, Automattic should be highly profitable and only appears to grow in size, largely by acquiring other small businesses.
We do not know a lot more than that. However, that's probably a lot more than what I knew about the owners of Day One.
Case study: Simplenote
Instead of guesstimating what Day One's future is under Automattic, a more useful exercise is to look at how well other businesses that were acquired by Automattic are doing.
Simplenote was acquired in 2013. The founders had a delightful story of how Matt Mullenweg went above and beyond to welcome Simplenote into the Automattic family.
Eight years later, Simplenote remains free and is actively developed with new features added regularly. Objectively, Simplenote is a vastly better product today, and it remains free. Even if you want to pay, I couldn't find a way of giving them any money. It's like a gift from Automattic:

I feel better about Day One acquisition.
Automattic lives by the Automattic Creed, one of which is: I am more motivated by impact than money, I respect this. These days, It's common to see the Big tech companies strive to make as much money as possible. Striving to make an impact is honourable.
One case study was not sufficient for me. So, I turned to LongRead.
Case Study Two: LongReads
In 2014, one year after acquiring Simplenote, Automattic acquired LongReads. At the time, the founder, Mark Armstrong, stated: We will continue running this service the same way we always have.
Seven years later, Mark Armstrong's words remain true. Long Read remains an excellent place to consume long form quality content. LongReads, before acquisition, was funded by members. This has not changed. However, each dollar contributed by a member, Wordpress.com (an Automattic company) contributes $2. This is just fantastic and warms the cockles of my heart.
Furthermore, LongReads Editors' Picks, Exclusives, and Originals are free for everyone. This means, arguably, the best of LongReads is free to consume. This is already enough content for me. I have not ventured any further from LongRead's editor's picks. I recommend you check it out LongReads's Best of 2020.
Matt Mullenweg
Luckily and unsurprisingly, Matt is a blogger and regularly blogs on https://ma.tt. He blogged about Automattic acquiring Day One:
Writing has always been a salve for me, and I've had local or private WordPress installations pretty much since 2003 to capture and archive writing that wasn't fit for the public web.
Day One is a beloved product, and bringing it into the fold is a responsibility I take very seriously and comes from a deep respect for what's been built and a belief that working together we can create something for users better than we could working apart.
---
So, what am I going to do?
Well, in short, NOTHING. I will continue using Day One, in fact, I am on a 270-day streak which I do not care to break.
I cannot say that I am happy with Automattic owning Day One. What I can say is that, after extensive research, I have not found any reason to be concerned with Day One's new owners. Dare I say, Day One is in secure hands away from the grabby hands of the Big Tech.
Day One is a beautiful software which remains my vault for my treasured memories and my thoughts and experiences as I continue to create my masterpiece, which is my life.
---
A conversation is a food and drink for the soul. If this article has sparked some ideas, or you want to discuss it, please email me at [email protected] or contact me on Twitter @MereCivilian. Please share this article with people whom you think may also find it useful ✌️.