HomePod ambient sounds complete list - Apple's response
So Apple's website states that HomePod has 6 ambient sounds plus more. So I asked Apple Support on twitter what other ambient sounds does the HomePod support. It was bothering me that they do not list all the ambient sounds. I mean, why say more, why not list it???
See attached image for their response: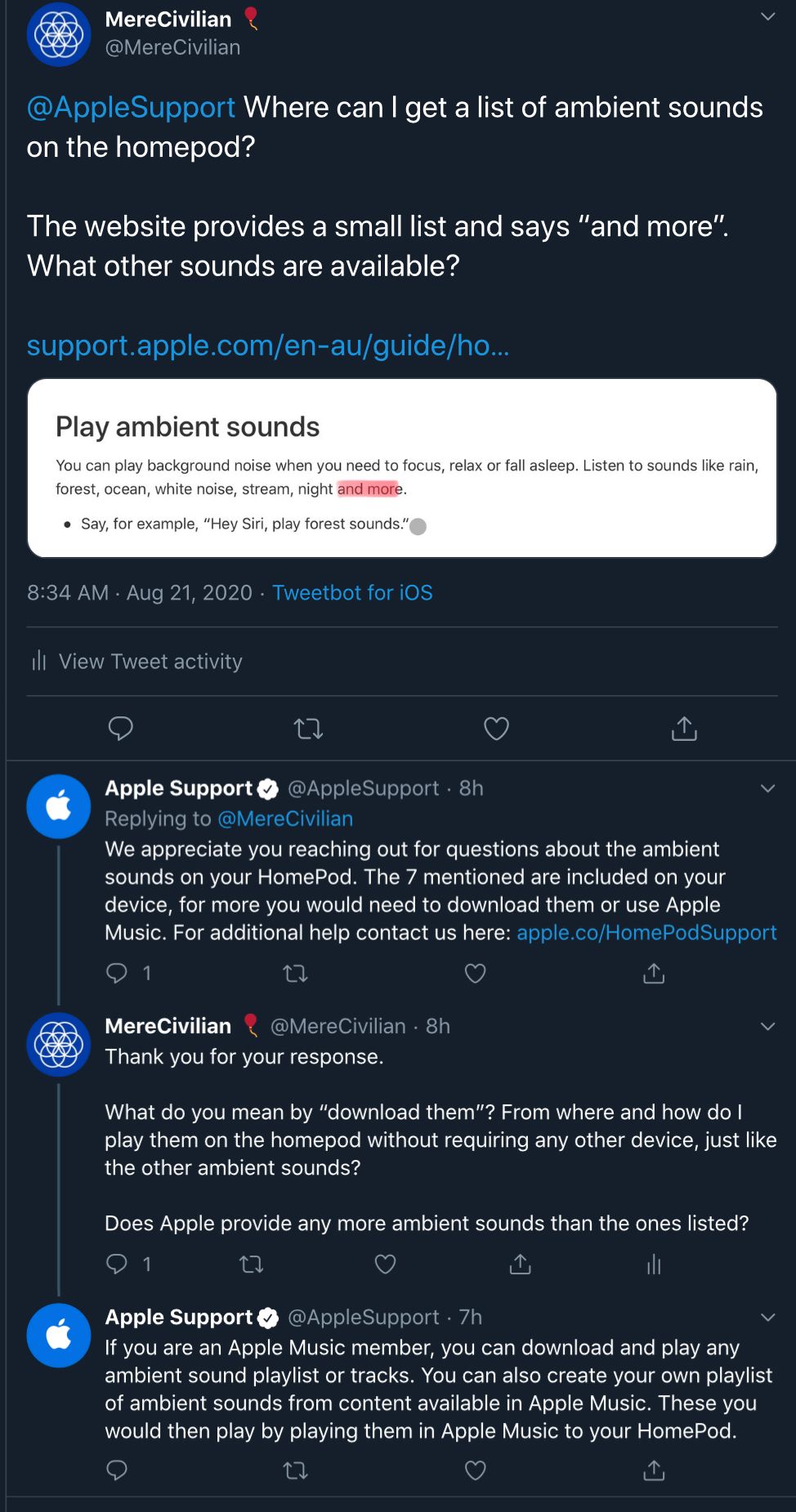 TLDR: There are no more ambient sounds. When Apple says "more", they are referring to sounds from Apple Music subscription.
Apple lists the following sounds:
rain,
forest
ocean
white noise
stream
night
The only other one I found was fireplace (which is great). This is the complete list (as far as I know)
So go ahead, "Hey Siri, play forest sounds."
If there are other sounds that I and Apple Support do not know about, please let me know @MereCivilian