Pachinko
It was a ride of a lifetime experiencing a journey of a Korean family over four generations in less than 500 pages.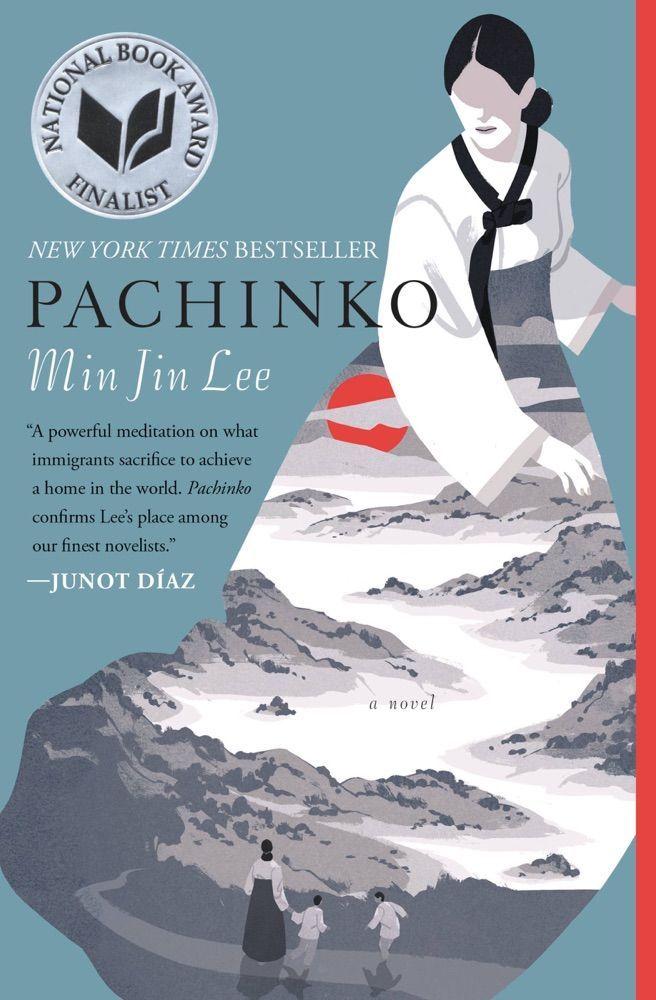 Author: Min Jin Lee
Title: Pachinko
Publication date: February 7, 2017
Finished Reading: July 1, 2021 - read on Kindle Oasis and concurrently listened to the audio version on Libby.
Pachinko is an epic historical fiction novel following a Korean family that immigrates to Japan.
Thoughts
A historical fiction is not the book that attracts my interest. However, this book is captivating and an eye opener. Even though this is a fictional novel, it is based on true events/stories and, as I reader; I felt that.
It was a ride of a lifetime experiencing a journey of a Korean family over four generations in less than 500 pages. Take a minute to absorb this. To keep a reader engaged in a linear story about one Korean family journey in Japan is an arduous task. Min Jin Lee's writing made me feel the pain and struggles of each character. I must confess, I was not aware of how historically the Japanese treated Koreans and I make no claim of understanding the current situation or the plight of the Korean people in Japan.
This book brings you joy, heartache, sadness and teaches valuable life lessons. It makes you think and question the decisions made by each character in different phases of their lives. Importantly, it makes you ponder about why didn't the character do this. On numerous occasions, I felt that easily the said character can take the opportunity provided to uplift their life, but they do not. They choose to take the difficult, less comfortable/convenient path.
I highly recommend this book. If you going to read one book this year, it has to be Pachinko.
My Kindle Highlights
"People are rotten everywhere you go. They're no good. You want to see a very bad man? Make an ordinary man successful beyond his imagination. Let's see how good he is when he can do whatever he wants."
Living every day in the presence of those who refuse to acknowledge your humanity takes great courage.
Patriotism is just an idea, so is capitalism or communism. But ideas can make men forget their own interests. And the guys in charge will exploit men who believe in ideas too much.
Hansu never told him to study, but rather to learn, and it occurred to Noa that there was a marked difference. Learning was like playing, not labor.
She could not see his humanity, and Noa realised that this was what he wanted most of all: to be seen as human.
that to live without forgiveness was a kind of death with breathing and movement.
If life allowed revisions, she would let them stay in their bath a little longer, read them one more story before bed, and fix them another plate of shrimp.
Etsuko had failed in this important way—she had not taught her children to hope, to believe in the perhaps-absurd possibility that they might win. Pachinko was a foolish game, but life was not.
Japan is not fucked because it lost the war or did bad things. Japan is fucked because there is no more war, and in peacetime everyone actually wants to be mediocre and is terrified of being different.
There was consolation: The people you loved, they were always there with you, she had learned.
SPOILERS AHEAD
Moments:
The heart breaking betrayal of Hansu, despite being married, had relations with Sunja
Baek, the kind, humble man who married Sunja and gave her son Noa his name and treated him as his own. Baek lived a terrible life where he was wrongly kept in jail for years.
When Baek eventually returned, he was so unwell and weak. Noa went to get his uncle, who worked in a cookie factory. Noa knew his uncle worked there, but never asked his uncle for a cookie.
Noa's conflict with himself in trying to live like a Japanese even though his Korean. Eventually led to him taking his own life (my heart sake at this point)
Hansu, who was financially well off kept craving for Noa's affection and seeking the love of his life, Sunja
Noa's brother, Baek's son, who despite not being calm and as smart as Noa turns out to be extremely successful owning multiple Pachinko parlours which is a very popular game in Japan. It's actually a multi-billion dollar industry.
---